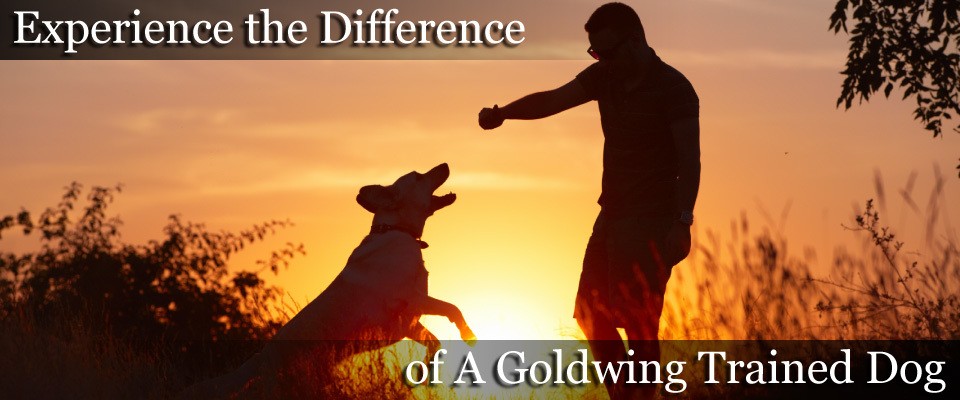 Goldwing Kennels
Goldwing Kennels has been training dogs nation-wide since 1986. We provide all breed obedience. We specialize in the training of retrievers for hunting and hunt tests and pointers and spaniels for hunting. Our students have won numerous titles in hunt tests, field trials and obedience competitions. Goldwing Kennels is committed to providing "quality training with proven results."
Meet Glen Selwyn
Glen established Goldwing Kennels in 1986 and has been training dogs for 36 years, professionally for 30 years. He is focused on providing obedience training for home or competition and specializes in all levels of hunt training. Glen is dedicated to working with owners, teaching you how to communicate with your dog, so once home, you are an efficient working team that only improves with time.
"This Training is For Life"
Training Services:
Obedience: We train all dogs to a high standard of obedience.
Hunting: Our programs are designed to maximize pleasure in your outdoor hunting experience in both upland and migratory.
Red Hot Pups!
Golden Retriever & Labrador Retriever breeding.
Fido Won't Heel?
Get the training your dog needs at Goldwing Kennels.
Find Us!
You won't need a hunting dog to find our property.