Obedience Training
Obedience training brings a new dimension as well as depth to your relationship with your dog. It gives you security knowing your dog is safe on or off leash. It can change chaos to calm making it a pleasure to have them in your home and part of your activities. At Goldwing we are committed to providing quality training with proven results as well as a high standard of care while your best friend is with us.
We offer all breed obedience for home and competition. Our program runs for two months (on leash) and three months (off leash).
After basic training we can assist you in obtaining obedience titles.
Started Dogs
Please email or call for more information about started dogs.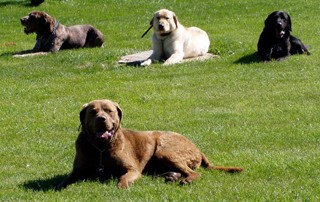 Stud Service
Ask us about our wide variety of talented males.